News & Event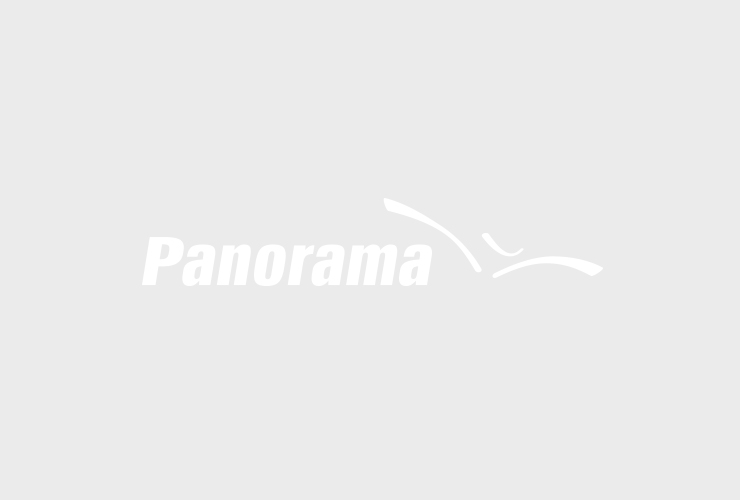 Panorama announces Partnership with The World's Largest Travel Company
Jakarta, 1 February 2017. Indonesia headquartered and largest tourism company, PT. Panorama Sentrawisata Tbk (PANR) has entered into a Conditional Sale and Purchase Agreement (Agreement) with Japan Travel Bureau / JTB Corporation (JTB), one of the world's largest and most respected travel companies, to release minority stake in its travel & leisure subsidiary, PT. Panorama Tours Indonesia (PTI) or known as "Panorama Tours" which has more than 53 retail outlets spread across 24 cities in Indonesia and holds operation under the brand of Panorama Tours, Panorama World, Orange Incentive House, Turez.id, Go Holidays, Smart Holidays, JTravl, Travelicious.co.id and has joint ventures with USA headquartered Carlson Wagonlit Travel and Singapore headquartered Chan Brothers Travel. PTI is Indonesia's leading travel & leisure company and has a wide range of domestic and overseas travel products to retail consumers and corporations.
JTB Corporation, headquartered in Tokyo, Japan, is one of the world's largest and oldest travel companies which now operates 520 offices at 101 cities spread across 37 countries with more than 26.600 staffs, which booked annual revenue of USD 13,4 billion in 2015. JTB's shareholders consist of prominent and established corporations and institutions, which among others are: Japan Travel Bureau Foundation, East Japan Railway Company, Central Japan Railway Company, West Japan Railway Company, Hokkaido Railway Company, The Bank of Tokyo -Mitsubishi UFJ, Mizuho Corporate Bank, Sumitomo Mitsui Banking Corporation, Japan Airlines and All Nippon Airways. Some of them are listed in the Fortune Global 500 Companies list. JTB has been expanding its business in Asia by launching new shops, establishing joint ventures and acquiring corporations in Asia in order to accelerate its growth and to be No. 1 travel agency in Asia.
In addition to acquiring PTI shares from PANR, JTB has also entered into agreements with other minority shareholders of PTI for the acquisition of PTI shares owned by them, which in total, it will give JTB 40% ownership in PT Panorama Tours Indonesia, while PT Panorama Sentrawisata Tbk (PANR) still remains as the majority stakeholder by retaining 60% of ownership in PT Panorama Tours Indonesia.
This is the most recent move by PANR to firm its footprint in its strategy to become a leading regional tourism company as stated in its Mission and Vision 2020, and to become Indonesia's truly pride.
The new partnership between PANR and JTB will not only increase the capacity and capability of Panorama Tours to expand the domestic market for both business and leisure travels, but also to increase the potential arrivals of foreign tourists to Indonesia through the network and distribution channels of hundreds of Japanese and multinational companies operating in Indonesia with thousands of foreign workers living in Indonesia. This is in line with the fast growing economy cooperation between Indonesia-Japan and the robust growth of Japanese investment in Indonesia.
Later on, the trade name of "Panorama Tours" will be changed to "Panorama JTB Tours", and over the next 5 years, the new partnership is targeting a growth of 300% with the support of digital technology and the additional distribution channels both offline and online.
"It is an honor for us to be partnering with JTB Corporation, as one of the best global companies that has experience more than 100 years in the travel industry, and we are very optimistic that this partnership will enhance authentic Indonesian services with world class standard and so that we can expand the market as well as our network throughout the world "- Budi Tirtawisata, President Director, PT. Panorama Sentrawisata Tbk.
"We believe the partnership with Panorama through 'Panorama JTB Tours' will bring positive impact for our 'global business' development, because we are partnering with a group of tourism company that has proven experience and understands the market and always strive to be the leader in their field" - Shinya Kurosawa, President & CEO, JTB Asia Pacific Headquarters.
"We are very confident, with the support from a global company that has known for its service culture, we can explore many new tourist destinations throughout the world, enhance our technology and improve our services so that our products can be more varied and more affordable for all market" - Royanto Handaya, President Director and CEO, PT. Panorama Tours Indonesia.
The Agreement, upon PANR's shareholders' approval, is expected to close in March 2017.
---
About PT Panorama Sentrawisata Tbk (PANR) PT Panorama Sentrawisata Tbk (IDX: PANR) established in 2001, is an Indonesia public company that focuses on the rising tourism industry in Indonesia and is a holding company of 32 subsidiaries and 35 brands, among which are joint-ventures with prestigious global strategic partners. Supported by 5 business pillars: Destination Management (Inbound Tours); Travel & Leisure Management; Media (Convention and Exhibition Organizer, Publication); Hospitality (Hotel Development & Hotel Management; and Land Transportation, PANR becomes The Most Integrated Tourism Company in Indonesia.
One of PANR's subsidiaries, PT Destinasi Tirta Nusantara Tbk (IDX: PDES), the destination management pillar which handles the incoming tourists to Indonesia from Europe, America, Asia, Australia, and Middle East, is also a public listed company on the IDX since 2009. PANR has also minority investment in a publicly listed land transportation company, PT WEHA Transportasi Indonesia (IDX: WEHA). www.panorama-sentrawisata.com 
About JTB Corporation JTB Corporation (JTB), is the largest travel agency in Japan and one of the largest travel agencies in the world. It operates in 37 countries and regions worldwide with more than 26,600 staffs. JTB offers a full range of products and services with multiple brands for both individual and corporate customers in the Inbound and Outbound business segments. www.jtbcorp.jp/en
About PT Panorama Tours Indonesia PT Panorama Tours Indonesia (PTI) is a subsidiary of PT Panorama Sentrawisata Tbk (PANR) which focuses in Outbound / Travel and Leisure businesses. Started in 1998, PTI has now been growing to be the market leader in the travel management industry. The business includes Corporate/Retail Travel & Leisure Management, and Corporate Incentive Management. With more than 53 outlets spread over 24 cities in Indonesia and supported by its ability to tap millennials travelers through its mobile-app, "panorama-tours.com", Panorama Tours has won numerous awards as the most progressive Travel & Leisure brand in Indonesia. www.panorama-tours.com