News & Event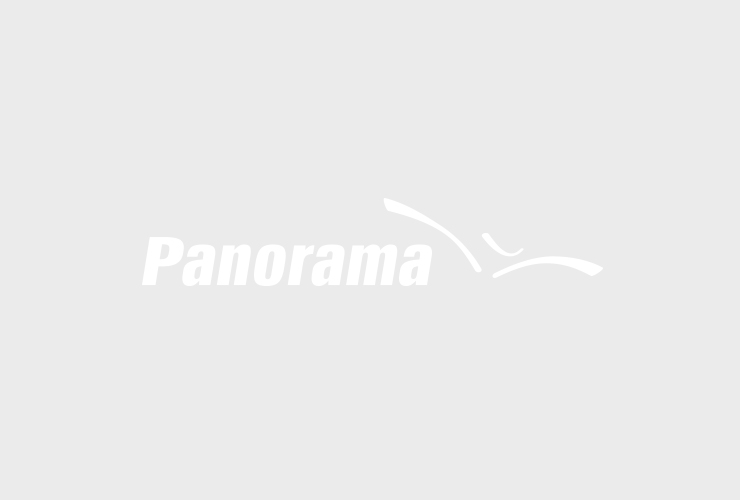 Panorama and JTB's Partnership Targets 300% Growth
Jakarta, February 8, 2017 – Indonesia with 247 million of population and the percentage of middle-class by 45% is a promising market for the tourism industry. This situation is addressed through corporate action undertaken by PT. Panorama Sentrawisata Tbk (PANR) with JTB Corporation (JTB) who are going to work together through the company's subsidiary, PT. Panorama Tours Indonesia. Along with the series of Panorama Group's event, namely Panorama Management Conference (PMC) 2017, the first kick-off was also held on February 3, 2017 in Palembang to map out a strategic step forward. The kick-off was attended by Shinya Kurosawa, President and CEO of JTB Asia Pacific.
Through this synergy, JTB will have 40 percent stake in PT. Panorama Tours Indonesia, which will be renamed PT. JTB Panorama Tours Indonesia, and is targeting 300 percent growth over the next 5 years, including subsidiaries: Orange Incentive House, Chan Brothers Travel Indonesia, Indonesia Carlson Wagonlit Travel, Smart Holiday, Go Holidays, Turez.id, JTrvl, and Travelicious.co.id. Panorama JTB Tours will optimize JTB's networks around the world in order to broaden the variety of travel products to foreign countries with more competitive prices. In addition, this partnership is also useful for the development of broader distribution channels, both offline (sales outlets) and online, with omni-channel distribution model as a key strategy.
"Partnership with JTB has six important points: (1) Developing inbound and outbound market to/ from Indonesia through the network and distribution channels hundreds of Japanese multinational companies and thousands of Japanese workers in Indonesia, (2) Focusing Japan as one of the leading travel destinations to foreign countries, (3) Creating a synergy between JTB's worldwide network and Panorama Tours into Panorama JTB Tours, (4) Becoming a benchmark in technology systems and products service at world level, (5) Making Panorama JTB Tours as the leading regional tourism company, and (6) Growing with more proper mergers and acquisitions in the future," said Royanto Handaya, President Director and CEO of  PT. Panorama Tours Indonesia.
In addition to the kick-off event, PMC 2017 was also attended by hundreds of executives from various business pillars of Panorama Group, such as inbound tourism, travel and leisure, media, hospitality, transportation and other supporting businesses.
On the same occasion, Panorama Group also hosted an award ceremony for business units of Panorama Group, namely Panorama Awards. The award ceremony consists of several categories such as: The Best Business Synergy Award, The Most Innovative Award, The Fast Growing Business, The Best Performing Company, The Service Excellence Award, The High Tech Award, The Best Place to Work and Leader, Employee, and Rookie of the Year.
Panorama Awards will be held every year with the aim to establish a competitive and good quality business synergies and ecosystem while also providing an appreciation for business units of Panorama Group. This event is viewed as one of the ways to become the leading regional tourism company in accordance with the Mission and Vision 2020 as well as being the pride of Indonesia.
---
About PT Panorama Sentrawisata Tbk (PANR) PT Panorama Sentrawisata Tbk (IDX: PANR) established in 2001, is an Indonesia public company that focuses on the  rising tourism industry in Indonesia and is a holding company of 32 subsidiaries and 35 brands,  among which are joint-ventures with prestigious global strategic partners. Supported by 5 business pillars: Destination Management (Inbound Tours); Travel & Leisure Management; Media (Convention and Exhibition Organizer, Publication); Hospitality (Hotel Development & Hotel Management; and Land Transportation, PANR becomes The Most Integrated Tourism Company in Indonesia.
One of PANR's subsidiaries, PT Destinasi Tirta Nusantara Tbk (IDX: PDES), the destination management pillar which handles the  incoming tourists to Indonesia from  Europe, America, Asia, Australia, and Middle East,  is also a public listed company on the IDX since 2009.  PANR has also minority investment in a publicly listed land transportation company, PT WEHA Transportasi Indonesia (IDX: WEHA). www.panorama-sentrawisata.com
About JTB Corporation JTB Corporation (JTB), is the largest travel agency in Japan and one of the largest travel agencies in the world. It operates in 37 countries and regions worldwide with more than 26,600 staffs. JTB offers a full range of products and services with multiple brands for both individual and corporate customers in the Inbound and Outbound business segments. www.jtbcorp.jp/en
About PT Panorama Tours Indonesia PT Panorama Tours Indonesia (PTI) is a subsidiary of PT Panorama Sentrawisata Tbk (PANR) which focuses in Outbound / Travel and Leisure businesses. Started in 1998, PTI has now been growing to be the market leader in the travel management industry. The business includes Corporate/Retail Travel & Leisure Management, and Corporate Incentive Management.
With more than 53 outlets spread over 24 cities in Indonesia and supported by its ability to tap millennials travelers through its mobile-app, "panorama-tours.com", Panorama Tours has won numerous awards as the most progressive Travel & Leisure brand in Indonesia. www.panorama-tours.com