News & Event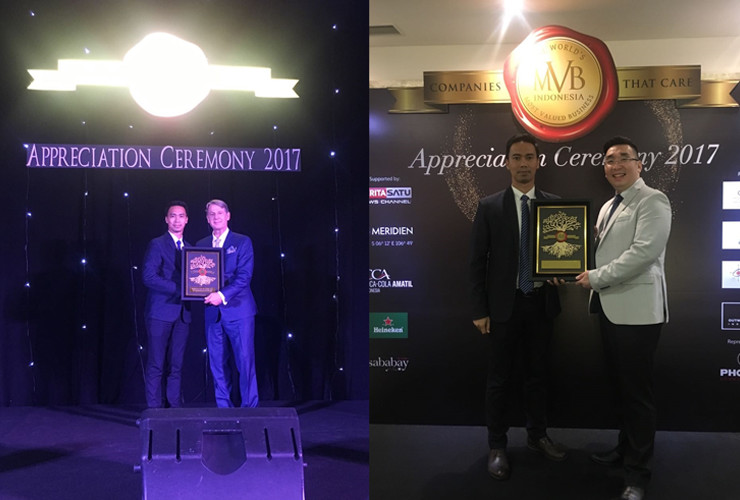 Panorama JTB Tours menjadi "Perusahaan yang Peduli" dalam MVB 2018
Panorama JTB Tours tahun ini menjadi anggota dalam The World's Most Valued Business (MVB) 2017/18. Perusahaan yang tergabung dalam keanggotaan MVB berarti perusahaan tersebut menunjukkan rasa tanggung jawabnya terhadap lingkungan dan pelanggan dengan cara masing-masing sesuai dengan industrinya.
Vice President Brand & Communication Panorama Group, AB Sadewa menerima simbolik keanggotaan MVB di Sasono Mulyo Ballroom, Hotel Le Meridien Jakarta pada Jumat, 10 November 2017 lalu.
The World's Most Valued Business (MVB) adalah sebuah organisasi independen yang berkomitmen dalam menerapkan sustanibilitas dan praktik bisnis yang baik dangan cara memfokuskan, mendorong, dan mempublikasikan berbagai organisasi yang berupaya menerapkan kode etik bisnis dan tanggub jawab sosial. Untuk menjadi anggota MVB, kandidat organisasi harus memenuhi standard yang sudah ditetapkan dalam tujuh aspek nilai penting yaitu: Best Possible Business Practices, Ethical Employment, Corporate Values, Sustainability, Safety and Security, Environmental Friendliness, and Customer Service & Respect.